Lebennin
Jump to navigation
Jump to search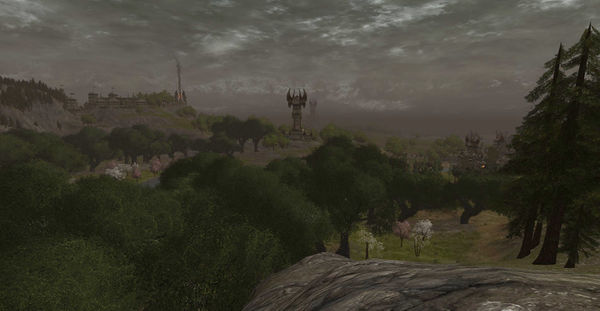 Location
Lebennin is an area within Central Gondor. It is adjacent to Dor-en-Ernil and is located on the northern banks of the Ethir Anduin, where the great stream meanders into the Bay of Belfalas. Its main settlement is the great harbour-city of Pelargir.
Note that the area is also referred to as Lower Lebennin on some maps and stable-master destinations.
Settlements
The following settlements are found within this area:
Landmarks
These landmarks are located within Lebennin:
NPCs
See list of all NPCs within Lebennin
Quests
Creatures
The following creatures are found within this area:
Lore
Ally yourself with the Rivermaidens, powerful water-spirits who keep watch over the waterways. Prepare a foothold for Aragorn's vanguard to launch their assault on the occupied port city.
Maps