Lûghash, the Flaming Spire
Jump to navigation
Jump to search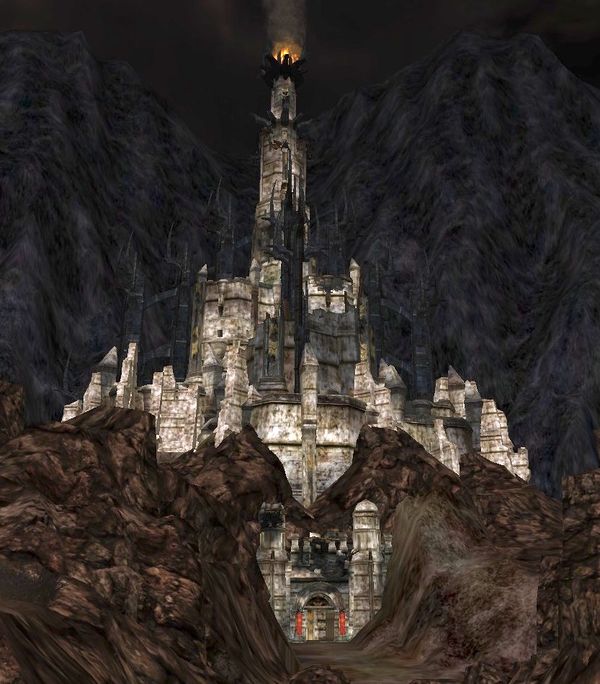 Location
Lûghash, the Flaming Spire, has two entrances, the top entrance leads to an interior barracks with for the Stout-axe Dwarves overseen by the Mistress Zôreth.
It is located within the area of Dor Amarth in th Plateau of Gorgoroth. [42.8S, 15.8E]
Access to the Spire is acquired via the Quest: The Path to the Flaming Spire. Once completed, access is always available.
After completion of the Quest: A House Forged Anew, Lûghash becomes known as the Oath Taker's Horn, and the Stout-axe Dwarves as the Firehorns.
Services
The following services can be found within the settlement of Lûghash:
Forge-master -- on the lower level beside a forge
Relic-master -- on the lower level
Provisioner -- on the central level
Travelling
A Hunter's Campfire is on the upper level of the terrace.
NPCs
Quests
The Stout-axes and Fire-Horns quest arc

Legolas
Gimli
Spakorth - Lûghash - Stout-axe Dwarves