Eorlsmead
Jump to navigation
Jump to search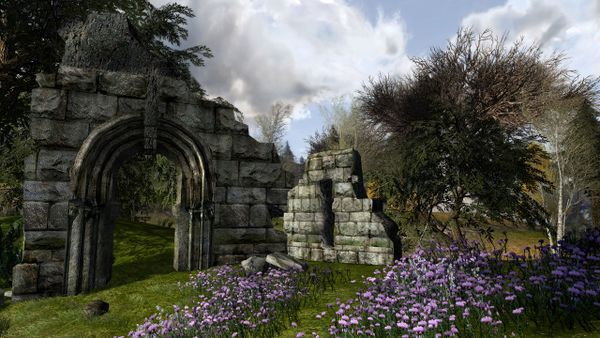 Eorlsmead is an area within the Great River region in Rohan.
Though the soldiers of Stangard are strong and fiercely loyal to their king, the village has fallen on hard times and hope is in short supply.
Established on the highest rise in the rolling plains of Eorlsmead, the Rohirrim village of Stangard keeps its watch over the region.
Eorlsmead Locations
Settlements
The following settlements are found within this area:
Landmarks
These landmarks are located within Eorlsmead:
Quests
Eorlsmead Quests

Epic Quests



Involving:
Deeds
The Eorlsmead Explorer is related to the area.
NPCs
Creatures
The following creatures are found within this area:
Maps