Amon Ros
Jump to navigation
Jump to search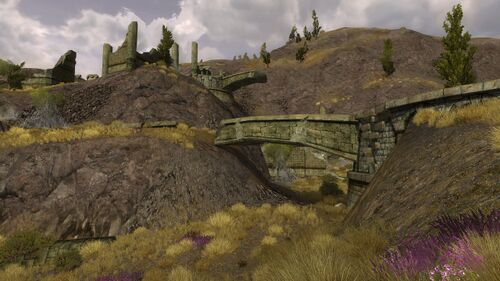 Location
Amon Ros is a landmark within Nain Enidh in the Lone-lands. [30.9S, 31.8W]
This location is tucked up under the northern ridges of Nain Enidh. Its name may mean "Hill of Rain" but these days "hill of spiders" would be more apt.
Deeds
The following deeds can be obtained by visiting this location:
Quests
Involving:
Mobs
The following creatures are found within this area:
Lore
Not much now remains of the watch-tower upon Amon Ros, for it was the weakest of the bulwarks of the North Kingdom. Now spiders infest the surrounding gullies and ditches.
Gallery