A Fistful of Flowers
Jump to navigation
Jump to search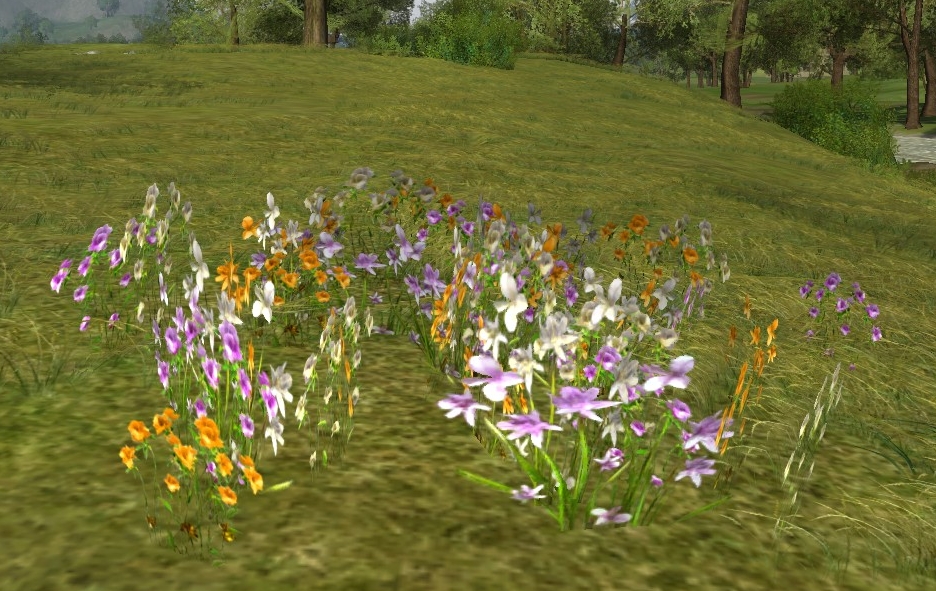 Gathering Flowers
The Gathering Flowers event was first added in 2008 as part of Valentine's Day. It was later removed for a couple years before being brought back as part of Spring Festival 2012. This event starts in Bree with you helping a love-struck man cultivate a budding romance and finishes with you gathering many of Eriador's signature flowers.
Quests
The love-struck Avery Crabapple at the Market Square in Bree offers the following chain of quests:
Starting
The final quest gives you an hour to collect as many flowers as you can in Bree-land, the Shire, and Ered Luin. This quest can be repeated daily without doing the preceding quests once they have been done once.
Involving
Tips
For the final quest, each region produces one flower the most, another roughly half as much, and a third only slightly less than the second. You will need to split your time between the 3 regions to balance your flower totals.
Near Bree, you will find mostly Violets.
In the Shire, you will find mostly Marigolds.
In Ered Luin, you will find mostly Primroses.
If you don't want to ride back to nearest Stable-master to swift ride to the next region, you can bind one of your travel skills to a nearby milestone (like the one next to Bree-land revival ring).
In your Key Mapping Options, rebind the Select Nearest Item action under Selection category, and the Use Selection action under Miscellaneous category to 2 easy to reach keys that are next to each other.
Turn on Directional Selection Indicator in your Combat Options.
Come up with a path to follow in each of the 3 regions and keep using your Select Nearest Item key to target nearby flower patches. Then follow the direction indicator to the patch and Use Selection key to quickly pick the flowers.
Rewards
Collected flowers can be bartered to Gredlan Mugwort for various gift boxes, mount, or war-steed cosmetics:
Item to Receive
Items to Trade
 

Spring Lissuin Halter

80 Violets
80 Marigolds
80 Primroses
 

Spring Lissuin Saddle

80 Violets
80 Marigolds
80 Primroses
 

Steed of the Jester

100 Violets
100 Marigolds
100 Primroses
 

Blue Flower Gift Box

6 Violets
6 Marigolds
6 Primroses
 

Green Flower Gift Box

6 Violets
6 Marigolds
6 Primroses
 

Red Flower Gift Box

6 Violets
6 Marigolds
6 Primroses
NPCs