Dungeons of Barad-dûr
Jump to navigation
Jump to search
This page is for the level 108 public dungeon and quest instance. For level 115 crafting instance see Bones of Barad-dûr. For the original tower see Barad-dûr.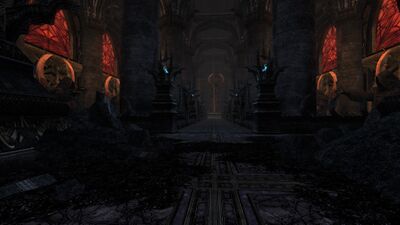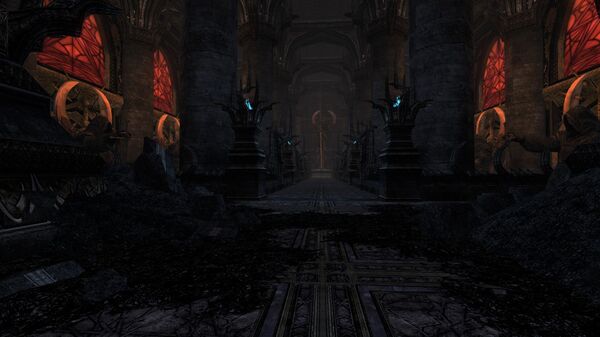 The Dungeons of Barad-dûr is all that remains of the once-mighty tower of evil.
Location
Dungeons of Barad-dûr [47.3S, 26.5E] is a quest instance and public dungeon in the Plateau of Gorgoroth, accessed by a long causeway over rivers of lava.
Quests
Involving:
Epic:
NPCs
Creatures
The following creatures are found within this area:
Lore
On the edge of the Abyss of Mordath Gimli was able to secure a rope to climb down to a rocky landing providing access to the Dungeons of Barad-dûr. [1]
Map

References