Bagûd-mekhem
Jump to navigation
Jump to search
The air around the northern walls of Gundabad blows unnaturally cold down into the valley. Orcs, goblins, and more occupy Bagûd-mekhem, erecting their own walls and scaffolding overtop the dwarven construction underneath.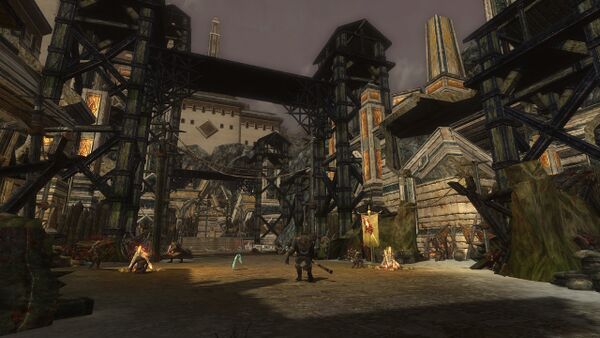 Pre-war
There is nothing to be found at Bagûd-mekhem before the War of Three Peaks begins but for the discovery deeds.
Deeds
Quests
Wartime
It's possible to proceed deeper into Bagûd-mekhem during the War of Three Peaks, but do so with care.
Quests
Deeds
Creatures