The Wastes
Jump to navigation
Jump to search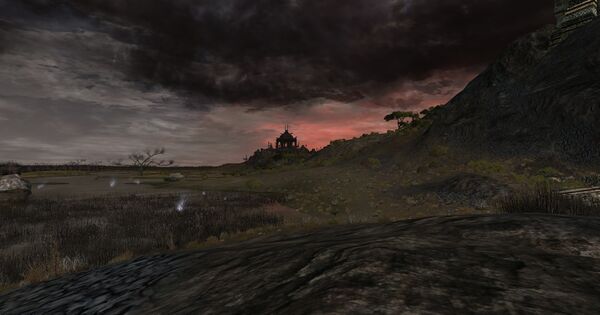 The Wastes is a region that is situated immediately outside Morannon, the Black Gate of Mordor. It lies above North Ithilien and north-west of Mordor. The is the site of a major battle at the end of the Second Age, when Mordor was first defeated, but the area was lost as Mordor regained strength. It has been long contested and is still occupied by Orcs and others ready to resist the march of the King.
The Wastes Locations
Locations found within the region of The Wastes are listed below.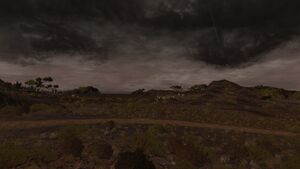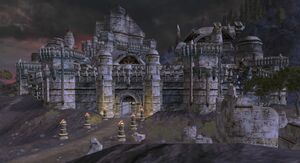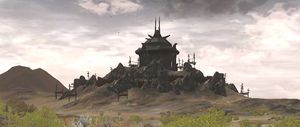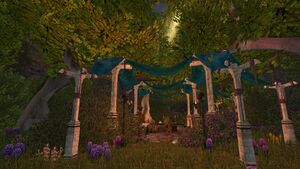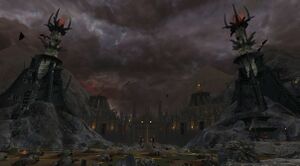 Connected Locations
Quest Chains
Epic Quest Line

The Noman-lands

Dagorlad

The Slag-hills



The Wastes Deeds

For more detail, see The Wastes Deeds
The Wastes Titles
For all titles obtainable for this region, see :
The Wastes Reputations
Creatures
The following creatures are found within this area (+/-) dropdown menu:
Roving Threats
The following Roving Threats are found roaming this region:
Flora
See also: Herbalism Flora
Evengleam - Golden Extract
Wraithscowl - Violet Extract
Horsetail - Umber Extract
Bonemalloe - Violet Extract
Mournweed - Golden Extract
Eye of Night - Golden Extract
Dusknettle - Violet Extract
Herbalist Quests
[105] Moving Moss - (Repeatable) Arodor - Camp of the Host

[40.0S, 10.6W]

[105] An Eerie Gathering - (Repeatable) Arodor
Maps
The Wastes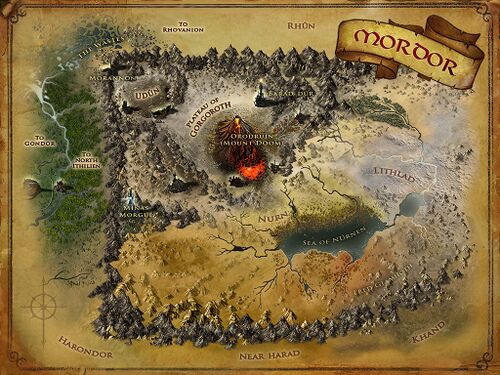 Category Overview