The Mustering Tree
Jump to navigation
Jump to search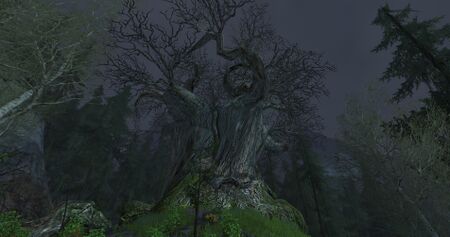 Location
The Mustering Tree is a landmark within the Gravenwood in Dunland. [80.1S, 11.7W] It is a large tree around which the Dunlendings rally to war.
Deeds
The following deeds can be obtained by visiting this location:
Quests
Involving:
Mobs
The following creatures are found within this area:
Lore
According to Saeradan, the Mustering Tree is where the forces of Dunland gathered to go to war against Gondor and Rohan long ago.