The Howling Caverns
Jump to navigation
Jump to search
"I like this land. It reminds me of the twilit wilds, far away in the North, where my heart remains." - Calenglad
Location Stub
This article or section is marked for missing location information.
Please visit Create new location and help expand knowledge about this wondrous place.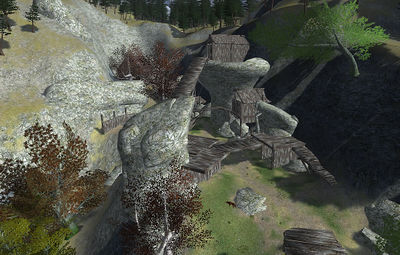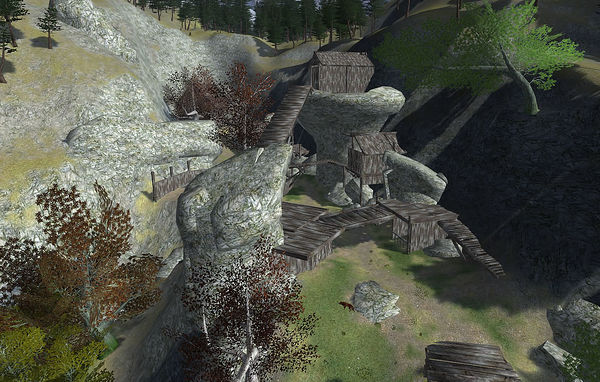 Location
The Fanged Lair is a landmark within Pren Gwydh in Dunland. [78.3S, 13.8W]
Outside Galtrev's north gate and some distance to the northeast, lie the so-called Howling Caverns, which are not caves at all. This naturally occurring funnel-shaped valley tends to echo and magnify the wailing cries of the wargs that reside there, giving the location it's name.
Recently the wargs have seemed smarter, more vicious than normal, wandering about the hills of Dunland to be found in odd locations.
Deeds
The following deeds can be obtained by visiting this location:
Quests
Involving:
Mobs
The following creatures roam within this area:
Lore