Tarlang's Crown
Jump to navigation
Jump to search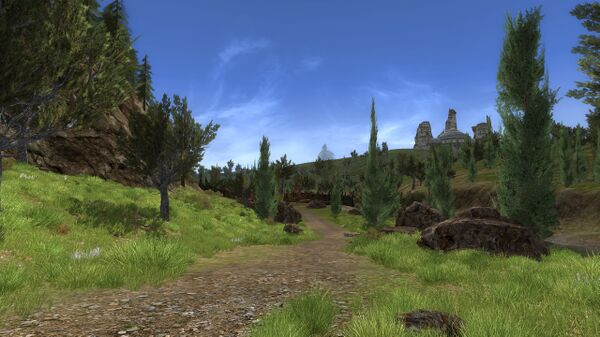 Location
Tarlang's Crown is an area within Western Gondor.
This stretch of the road connects the Blackroot Vale and the Havens of Belfalas, and lies between the Morthond and Tarlang's Peaks, the central ridge that splits the Blackroot Vale. The road is blockaded by a very dangerous force of corsairs and their allies.
This area is designed for a fellowship.
NPCs
See "list of NPCs" within Tarlang's Crown

Several refugees, simply identified as Woman of Gondor and Man of Gondor. They have no quest involvement.
Quests
Tarlang's Crown Quests

Quests in Tarlang's Crown are all Fellowship quests.


The following repeatable quests are all auto-bestowed inside Tarlang's Crown and become available as you progress through the 'First of the Heirs' quest-chain above. These quests count towards the Quests of Tarlang's Crown deed.


The following are repeatable quests from Elaglar for the Bank faction. These quests do NOT count toward the Quests of Tarlang's Crown deed.



Creatures
The following creatures are found within this area:
Maps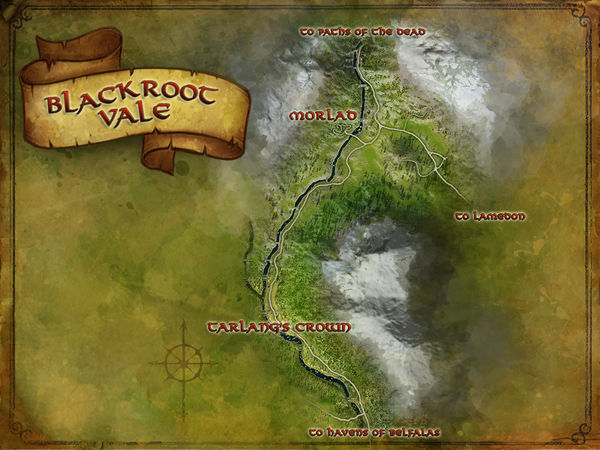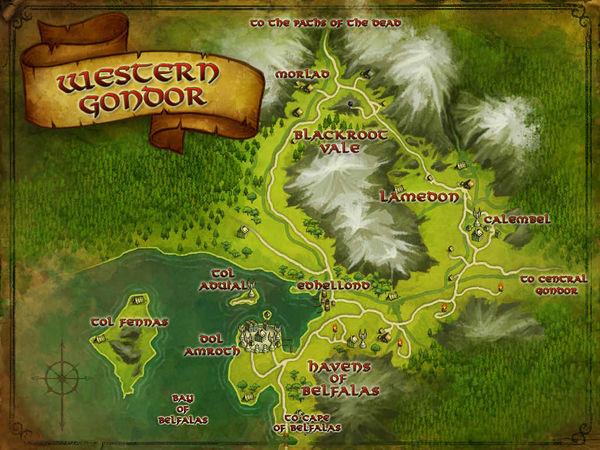 Lore