Kolo-hampât
Jump to navigation
Jump to search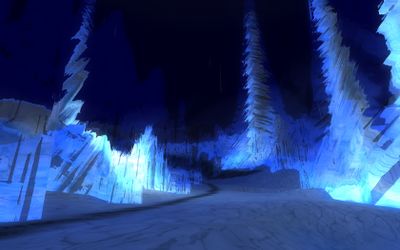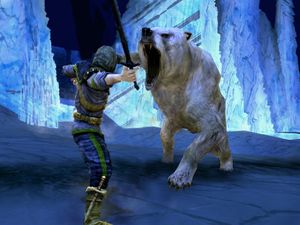 Kolo-hampât is a quest instance located somewhere in Forochel but can be reached thru the instance that starts in Sûri-kylä by Lothrandir the Ranger.
Kolo-hampât is an icy cavern and caves hidden somewhere within Forochel, and its name means "teethed burrow" or "burrow of teeth" in Finnish. This cave may only be visited during an Epic quest instance.
"In recent days, after some of the hunters have brought down game animals, a screaming apparition has descended upon their prey from out of darkness and borne it away amid the Lossoth's confusion and terror. I do not know what manner of beast this may be, but I have tracked it to what must be its lair."
NPCs

Lothrandir
Quests
Involving:
Mobs

Gun Ain