Jä-kuru
Jump to navigation
Jump to search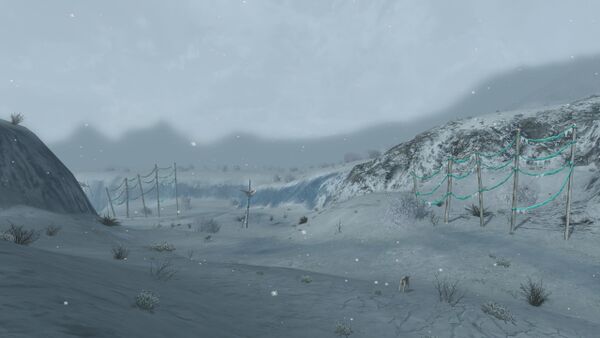 Jä-kuru is an area within Forochel in the south-eastern region.
The name Jä-kuru is Finnish for "Canyon of Ice" which is an apt name for the glacier area that connects Itä-mâ by the northern Forochel Ice Bay with the southern Taur Orthon. This area merely frames the southbound road, which partly forms a tunnel under covering snow and ice, that is winding through from Pynti-peldot to Kauppa-kohta and Evendim beyond.
No services are provided within this area, except for the road. Jä-kuru serves as the settings for the a daily skirmish which eventually yields The Icy Crevasse deed. Within the icy tunnels are abandoned dwarf structures found, but their history and purpose seems forgotten. Along the road travellers may occasionally meet rare wargs and elks.
Landmarks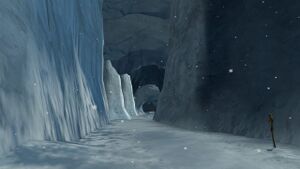 These landmarks are located within Jä-kuru:
Instances
Quests
Involving:
Mobs
The following creatures are found within this area:
Maps
Gallery