Dol Guldur (razed)
Jump to navigation
Jump to search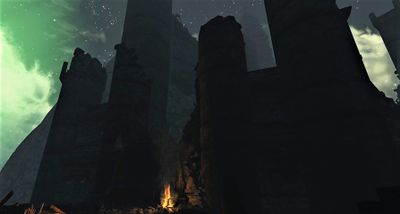 Location
Dol Guldur (razed), known as Dol Dhannen to the elves, is an area in Mirkwood, representing Dol Guldur after its destruction. Galadriel watches over the ruins.
There is no direct access from Mirkwood, and it is only accessible during quests.
There is a horse that provides one-way instant travel to Tham Taerdol in Eryn Lasgalen. [12.6S, 15.1W]
Dol Guldur Locations
NPCs
See list of all NPCs within Dol Guldur (razed)

Quests
Starting:
Involving:
Creatures
The following creatures are found within this area:
Maps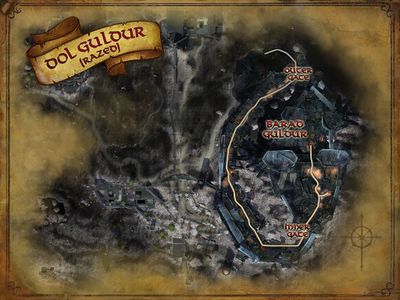 Mirkwood maps
Lore
After repelling three assaults on Lothlórien, the Galadhrim again assaulted Dol Guldur. This time, Galadriel personally destroyed the fortress.
Gallery