Frostbluff
Jump to navigation
Jump to search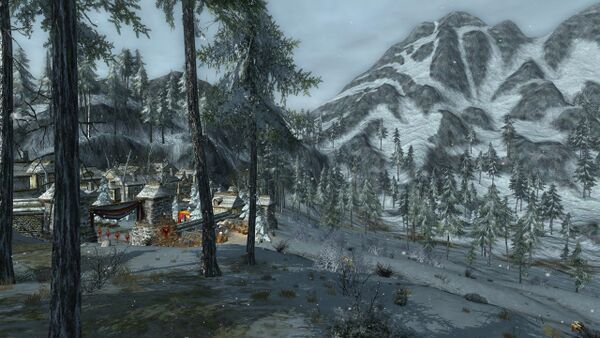 Frostbluff is a closed region used exclusively for the annual Yule Festival in winter.
It is accessible via a Festival Announcer Stable-master located near several cities' stable-masters in West Bree, Celondim, Frerin's Court, and Michel Delving during the festival. As well as Far-ranging Stable-master in housing neighbourhoods. It is not accessible at other times.
Maps to Winter-home are also available which will take an individual directly to Winter-home, the town centre of Frostbluff. These are distributed as part of the Yule Festival auto-bestowed "announcement quest": [...] Yule Festival is Here! More of these can be purchased from a festival vendor.
Locations
Settlements
Winter-home -- This quaint and picturesque village is tucked away in the small valley of Frostbluff, and is the main location for Yuletide activities.
Interiors
Frostbluff Theatre -- The theatre of Winter-home is where festive folks may attend and even participate in shows. The G.L.O.B.E (Green Lilly Orators, Bards, and Entertainers), an acting company put together by Bill Shakesburrow, holds performances there throughout the Yule celebrations.
Landmarks
Seasonal Instances
Services
Travelling
Quests
Deeds
NPCs
Creatures
Map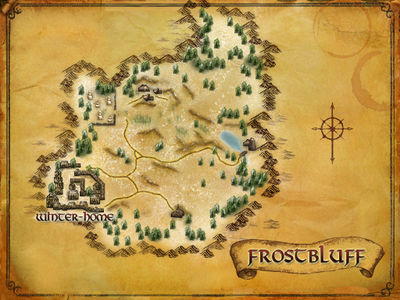 Gallery