Writhendowns
Jump to navigation
Jump to search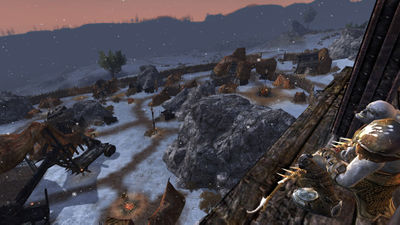 The Writhendowns is an area in central Wildermore. It can be accessed from the Wold.
All word from Wildermore has ceased and rumours point to the worst. You must find and aid the town of Scylfig, which suffers from a strangely deepening winter and an Uruk-hai threat.
Geography: Named for the short, twisted trees that grow there, this land's scouring winds have taken a toll on its arable soil.
Settlements
Locations
Deeds
Writhendowns Deeds
Various Deeds can be advanced by visiting this area.
For more detail, see Wildermore Deeds
Creatures
Quests
Maps