The Withered Stones
Jump to navigation
Jump to search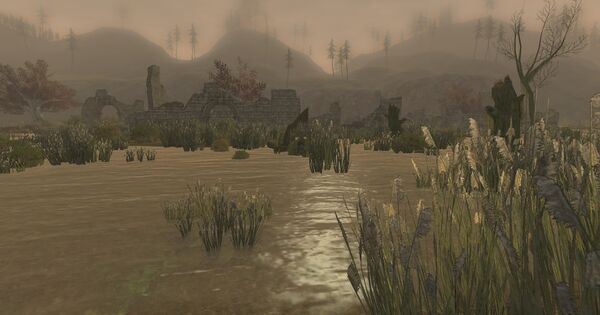 Location
The Withered Stones is a landmark in Dunbog.[88.9S, 23.2W]
The Avanc-lûth Hunter, Gwin who you assisted earlier in Dunlending Versus Dunbog, can be summoned to assist you in defeating Bloodmaw, the Dun Avanc matron. Click on his banner which you can find in various locations throughout Withered Stones.
Deeds
The following deeds can be obtained by visiting this place:
Quests
Involving:
NPCs
Mobs
The following creatures are found within this area:
Gallery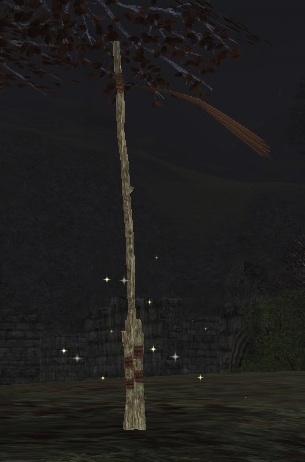 Gwin's Banner can be found in several locations in The Withered Stones.