Stomp-a-Shrew
Jump to navigation
Jump to search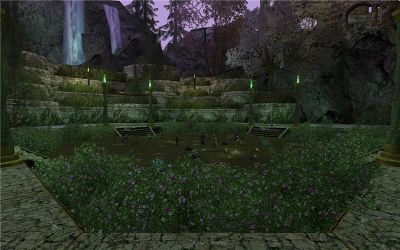 The Stomp-a-Shrew event was first added during Spring Festival 2010. It is held every spring inside a cave leading to the Festival Garden at Duillond in Ered Luin. The actual Stomp-a-Shrew event is repeated every 9 minutes. In addition, there are several optional quests available to players many of which are repeatable daily.
Quests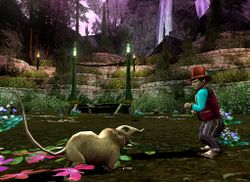 One of the following 3 quests can be attempted every 9 minutes when the shrew event is run:
[...] Stomp-a-Shrew for the Leisurely Gardener - Repeatable
[...] Stomp-a-Shrew for the Practiced Gardener - Repeatable
[...] Stomp-a-Shrew Challenge - Repeatable
Each of the preceding quests must be completed at least once before the next one can be attempted. Once a given quest has been unlocked, it can be repeated as many times as desired.
The quest below can be attempted at the same time as one of the above quests.

The following quests are additional optional quests:
[...] A Shortage of Boots
[...] Boot Demand, Boot Supply (Daily) - Repeatable
Tips
If your computer is not the most powerful and you sometimes get graphic stuttering, turn your graphic settings to the absolute minimum before trying the event so you are more likely not to stutter.
Drag both boots (if also attempting the Enormous Shrew quest) to quickslots for easy use.
Use the Tab key to target the nearest shrew.
NPCs
Deeds