Ring of Isengard
Jump to navigation
Jump to search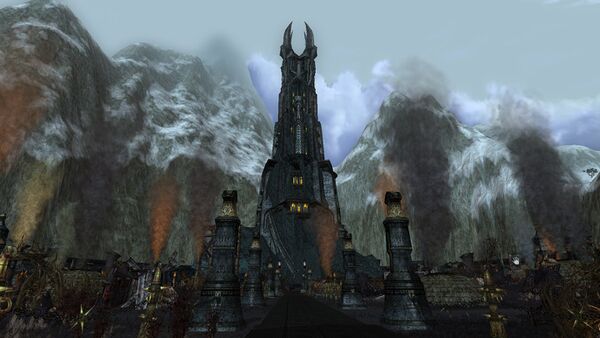 Ring of Isengard is an area within Nan Curunír.
The Ring of Isengard refers to the rocky walls that surrounded and protected the Tower of Orthanc. They grew out of the wall of a valley at the southern end of the Misty Mountains, and were worked by the early Gondorians so that they formed a complete defensive circle around the tower. They were torn down by the Ents to make way for the Treegarth of Orthanc at the end of the Third Age. [1]
Ring of Isengard Locations
Locations found within the area of Ring of Isengard are listed below.
Connected Locations
Ring of Isengard Quests
Starting:
Ring of Isengard NPCs
The following NPCs are found within the area:
NPCs found at Guard-house of Isengard:
NPCs found at Morflak's Command:
NPCs found at War Machines:
Old list of NPCs
Ring of Isengard Creatures
The following creatures are found within the area:
NPC Creatures
These creatures appear as NPCs until challenged in the quest Their Best Interests:
Then.. pick one of three:
Maps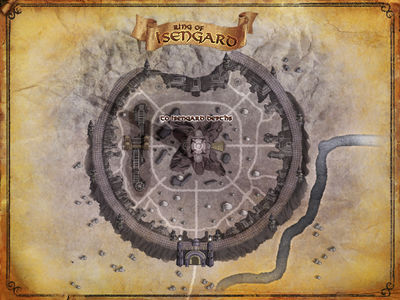 Ring of Isengard Detailed Maps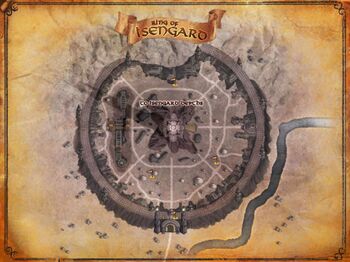 Gallery