Mokál Rukh
Jump to navigation
Jump to search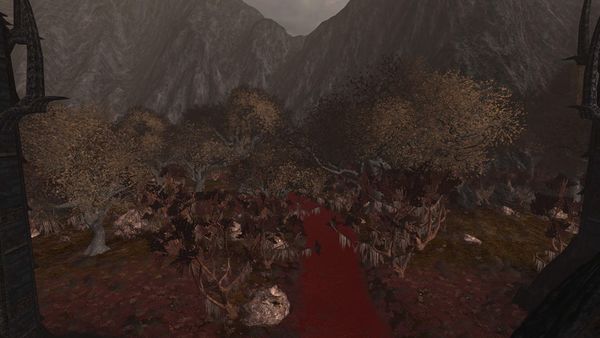 Location
The Mokál Rukh (Black Speech for Marsh of Horror) is an area on the Plateau of Gorgoroth.
This valley lies further up the valley past Agarnaith, where the Mithram Spur meets the Ered Lithui. The walls of Seregost seal it off from the rest of Gorgoroth. Anyone wishing to access this location will need to find a way to bypass the Blood-fort.
NPCs
Quests
Involving:
Deeds
The following deeds can be advanced by visiting this location:
Creatures
The following creatures are found within this area:
Lore
The Mokál Rukh is where Lhaereth the Stained's most dangerous children wander.[1] The Chaydash river flows through it, down from the rocky heights at the end of the valley.[2]
Trivia
Mokál Rukh is the easternmost part of the Lord of the Rings Online.
Maps
Mokál Rukh uses the Agarnaith map.