Field of Celebrant
Jump to navigation
Jump to search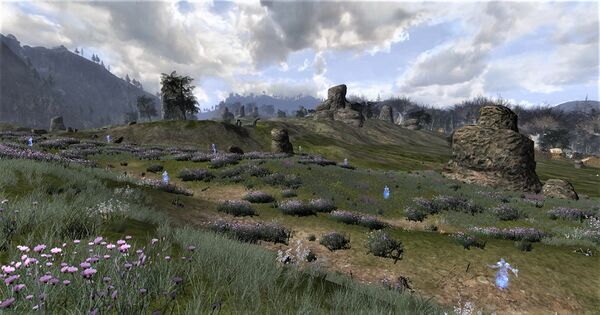 Location
The Field of Celebrant is a landmark within Parth Celebrant in the Great River. [28.5S, 57.9W]
It was said that a great battle once took place on this lush field, but now the site is nothing more than a grave for the many fallen corpses of brave men that died in the Battle. However, Oathbreakers of Gondor now haunt the Battle-site, cursed to serve Gondor for eternity.
Deeds
The following deeds can be obtained by visiting this location:
Quests
Starting:
Involving:
NPCs
Mobs
The following creatures are found within this area:
Lore
This great field is where the Battle of the Field of Celebrant took place. When the Men of Gondor and Men of the North drove forth the Easterling Horde, and Rohan became a nation.