Dannenglor
Jump to navigation
Jump to search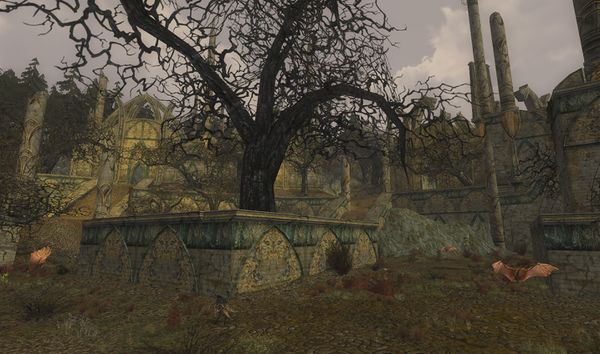 Description
Dannenglor is an ancient elven ruin in the north of the Dourstocks in Mirkwood. [11.9S, 54.8W]
It is haunted by bats and Merrevail.
the top of the Dark Gap is accessible from within the walls, but the door into the gap is closed.
Instances
Quests
Involving:
Deeds
These deeds can be advanced by visiting Dannenglor
Creatures
The following creatures are found within these borders:
Lore
Dannenglor was once a stronghold of the Elves of Greenwood the Great, but it fell beneath the onslaught of the Necromancer of Dol Guldur long ago. Now vile merrevail out of Angmar have taken refuge there, bringing dread to the fell ruins.
Gallery