Barnavon Mine
Jump to navigation
Jump to search
Location
The Barnavon Mine has been infested by bugan who are terrorizing the miners. Many of the workers have been injured or slain, while the rest have been driven out of the mine.
NPCs
Quest Involvement
Deeds
Deeds in this area contribute to:
Can be completed in this zone:
Map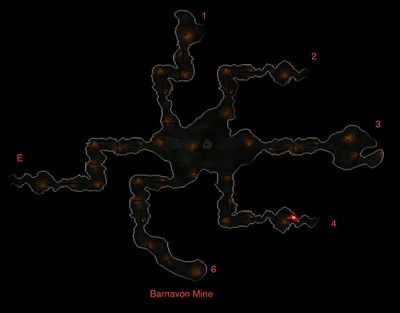 E - Exit to the surface
1 - Find Inir here.
2 - Find Siam here.
3 - Find Matho here.
4 - Find Wilim here.
6 - Find Yago here.