Ûngund
Jump to navigation
Jump to search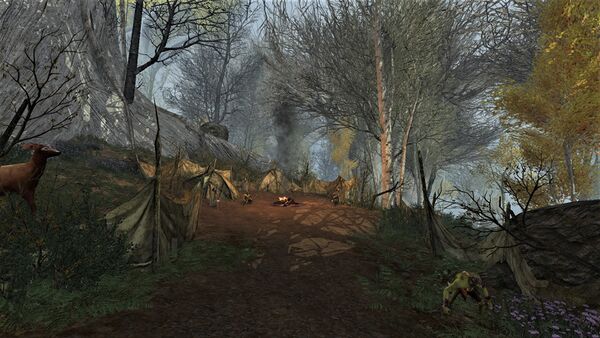 Location
Ûngund is a landmark within Thinglad in the Great River. [19.8S, 63.4W]
The closest of two Orc-camps in Thinglad, this Camp is a sign of the dark troubles in store for the Elves of Lothlórien.
Deeds
The following deeds can be obtained by visiting this location:
Quests
Involving:
Mobs
The following creatures are found within this area:
Lore
Orcs have begun to settle in Thinglad for the first time in many a year. This is surely a sign of evil days to come.