High Stables of Minas Tirith
Jump to navigation
Jump to search
This page is about the High Stables after the Battle of Pelennor Fields. For the stables before the battle, see High Stables. For the stables at Midsummer, see High Stables (Midsummer).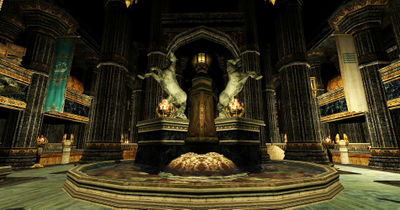 Description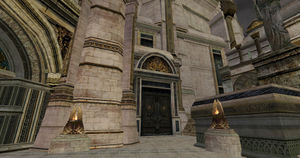 The High Stables of Minas Tirith are a landmark in Anórien (After Battle). [65.3S, 18.8W]
Here, the Lords of Gondor find a suitable stable for their steeds. Also known as Rochbar Raud.