Tarlang's Neck
Jump to navigation
Jump to search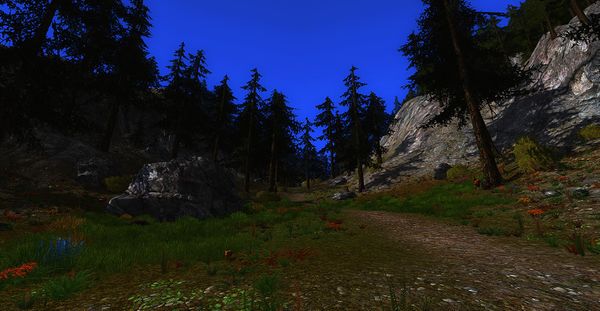 Location
Tarlang's Neck is an area within Western Gondor.
This pass between the White Mountains and Tarlang's Peaks connects the larger areas of the Blackroot Vale and Lamedon. Here, the road runs through a tight gorge downhill from the Vale into the plains of Lamedon.
The villages of Lancrath and Dínadab are near opposite ends of the pass. Beyond them are the larger towns of Morlad and Calembel.
NPCs
See "list of NPCs" within Tarlang's Neck

Quests
Involving:
Creatures
The following creatures are found within this area:
Maps