Rushgore
Jump to navigation
Jump to search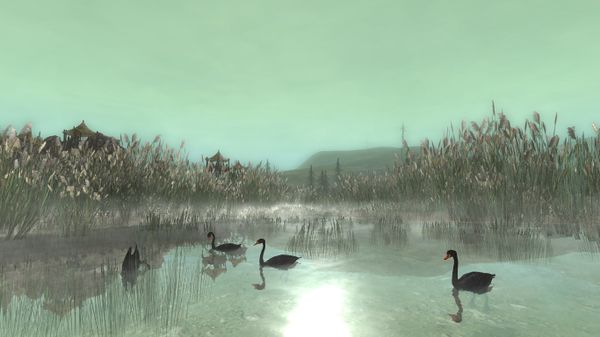 Rushgore is an area within the Great River region in Rhovanion.
Within the murky marshland of the Rushgore, ruthless brigands, once only a nuisance, have become a threat to the region.
A treacherous marshland, the Rushgore serves as the buffer between the fields of Parth Celebrant and the bleak Brown Lands. The eastern end of the Rushgore is one of the few places at which the Anduin can be crossed without the aid of boats.
Settlements
The following settlements are found within this area:
Landmarks
These landmarks are located within Rushgore:
Quests
[74] Shady Dealings -- Idmar
[74] Woodmen Astray -- Amal
[74] Warn the Horse-lords -- Amal
[75] The Khundolar -- Aculf -- vector to Céola in Etheburg, Brown Lands
Epic Quests
Mobs
The following creatures are found within this area:
Maps
Lore
Little is now known of the Rushgore and what was known has been lost to time.