Nothgar
Jump to navigation
Jump to search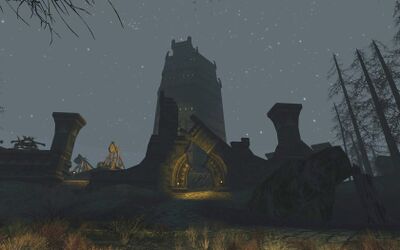 Location
Nothgar is the big tower standing in the middle of the settlement Thangúlhad. It is only accessible during certain book quests. Bori, Bróin and Sigileth stay here after the rescue of Bori from the dungeons of Dol Guldur.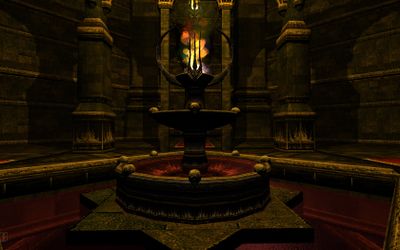 Quest involvement
The place is involved with several level 65 quests of Volume II, Book 9:
NPCs
The following NPCs are found inside the tower:
Trivia
It is advisable not to walk into the water of the fountain in the middle of the tower room (depicted to the right), as you will be incapacitated by misadventure.