The Lord of the Rings Online: Mines of Moria
Jump to navigation
Jump to search
Disclaimer
This site, "Lotro-Wiki.com," is for players by players, dedicated to LOTRO!

This site is neither endorsed by, nor associated with, Standing Stone Games.
Content at this page is copied from Standing Stone Games, "as-is," with minor wiki adaptions.
See also our general disclaimer.
November 18, 2008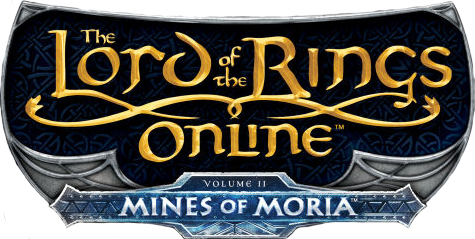 The Lord of the Rings Online™: Mines of Moria™ was the first LOTRO Expansion, scheduled for release in Fall 2008. U.S. Release date: November 18, 2008.
Features
10 new levels (to level 60)
6 new epic books
3 new regions
2 new classes
ancient dwarven treasure
new traits, virtues, skills, class quests
expansion of crafting system
legendary items, that level-up with the player and can be customized by advancing the item's virtues, adding runic legacies, modifying its titles...
dynamic lighting & player lights
World-changing instances
Environment-aware AI
Epic high-level instances:

New adventure instances and raids
Expanded PvMP areas

Leaderboards and achievement rankings
New Regions
New Classes
The Rune-keeper is a master of words, and uses those to either damage his enemies or inspire his allies.[1]
The Warden is a more "tank-y" class and is a master of martial combat, and must strike his blows in such a way to best finish off his enemies.[2]
Concept Art
References
See also (external links)