Maudhúl Vôr
Jump to navigation
Jump to search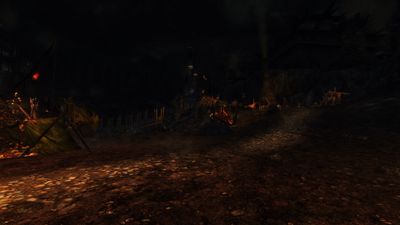 Location
Maudhúl Vôr (Black Speech for North Camp) is a point of interest within Udûn in the Plateau of Gorgoroth. [42.9S, 5.7E]
It is an Orc encampment near the main road through Udûn.
Quests
"I like this land. It reminds me of the twilit wilds, far away in the North, where my heart remains." - Calenglad
Location Stub
This article or section is marked for missing location information.
Please visit Create new location and help expand knowledge about this wondrous place.
Involving:
Creatures
The following creatures are found within this area:
Gallery
Views of Maudhúl Vôr.