Maudhúl Târ
Jump to navigation
Jump to search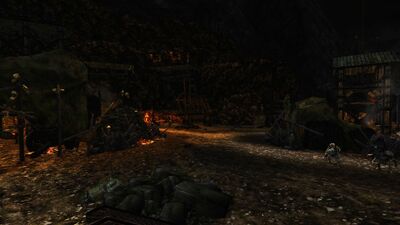 Location
Maudhúl Târ (Black Speech for High Camp) is a point of interest within Udûn in the Plateau of Gorgoroth. [44.1S, 8.7E]
It is an Orc encampment in the south-east of Udûn, off the east road from Anglach, north of the Isenmouthe.
Deeds
The following deeds can be advanced by visiting this location:
Creatures
The following creatures are found within this area:
Gallery
Views of Maudhúl Târ.

One of Ugrukhôr's Enforcers protects siege weaponry in Maudhúl Târ.