Grishbalt (Gorgoroth)
Jump to navigation
Jump to search
"I like this land. It reminds me of the twilit wilds, far away in the North, where my heart remains." - Calenglad
Location Stub
This article or section is marked for missing location information.
Please visit Create new location and help expand knowledge about this wondrous place.
This page is about Grishbalt on the Plateau of Gorgoroth. For Grishbalt in Angmar, see Grishbalt.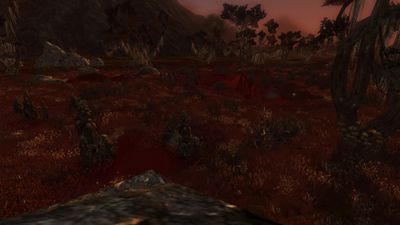 Location
Grishbalt (Black Speech for Blood-marsh) is a location in Agarnaith, on the Plateau of Gorgoroth. To what the name refers is unspecified, but based on its definition, it appears to denote the bloodstained marshland of the valley, or just the north-western reaches of the marshes.