Durthang
Jump to navigation
Jump to search
This page is about the landscape location. For the Resource Instance version, see The Tower of Durthang.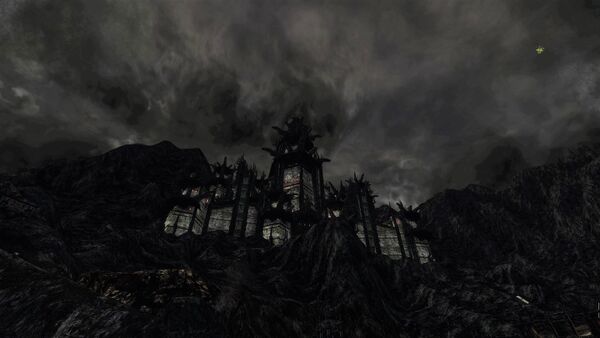 Description
Durthang (Sindarin for Dark Oppression) is a point of interest and Public Dungeon area in the Plateau of Gorgoroth, between Udûn [46.2S, 1.4E] and Lhingris. [48.3S, 1.7E] The main entrance is in Udûn, with a back door leading into Lhingris. Inside are many Orcs, Uruks, and Black Númenóreans. High above the entrances is a tower-top[47.0S, 3.2E] doorway leading to the tower end-boss and a birds-eye view of all of Udûn.
For the level 115 Crafting Instance see The Tower of Durthang.
Deeds
The following deeds can be advanced by visiting this location:
Quests
Creatures
The following creatures are found within this area:
Lore
Gallery