Dome of Stars
Jump to navigation
Jump to search
"I like this land. It reminds me of the twilit wilds, far away in the North, where my heart remains." - Calenglad
Location Stub
This article or section is marked for missing location information.
Please visit Create new location and help expand knowledge about this wondrous place.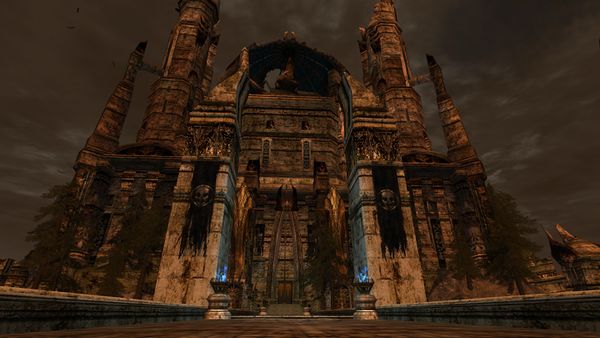 This page is about the landmark and public dungeon Dome of Stars. For the World Instance see: The Dome of Stars.
Location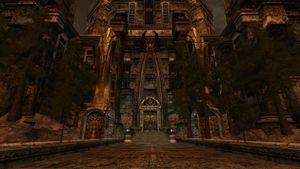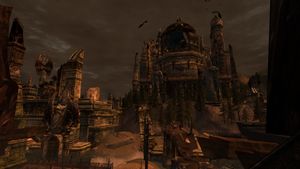 The Dome of Stars is a landmark, public instance and World Instance within Osgiliath in Eastern Gondor. [61.5S, 9.1W]
The Dome of Stars was once the Hall of the Kings and Osgiliath's greatest structure. Despite the general ruin of the city of Osgiliath, this great hall still stands, although dark and noisome. Considering its current use it might have been better had this landmark fallen and been forgotten.
Deeds
The following deeds can be advanced by visiting this location:
Quests
Involving:
NPCs
<when applicable>
Creatures
The following creatures are found within this area:
Lore