Amal's Camp
Jump to navigation
Jump to search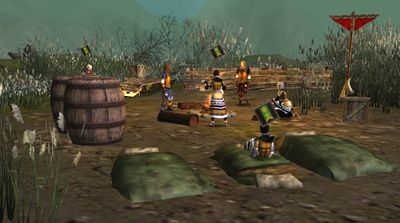 Location
Amal's Camp is a landmark within the Rushgore along the Great River. [28.8S, 53.4W]
A camp of Rohirrim Woodmen threatened by creatures of the Rushgore and a nearby camp (Tik Botokh) of Khundolar Easterlings and their Dunlending allies.
There is no landmark flag or on-screen name for this location.
Services
Traveling
Deeds
The following deeds can be obtained by visiting this location:
Creatures
The following creatures are found within this area:
Lore
The nearby camp (Tik Botokh of Khundolar Easterlings threaten the Woodmen of Amal's Camp.