Lord Duinhir's Home
Jump to navigation
Jump to search
This page is about Duinhir & Rosfin's home during the War of the Ring. For their home after Duinhir's return from the war, see Lord Duinhir's Home (King's Gondor). 

Lord Duinhir's Home is a dwelling house in Morlad. [56.8S, 67.9W]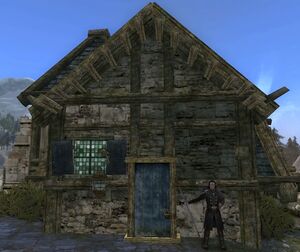 Perched high on the hill at the top of the settlement, this is the home of Lord Duinhir and his wife Lady Rosfin. The house is spacious and well-furnished -- everything that a Lord's house should be.
Quests