Zudrugund
Jump to navigation
Jump to search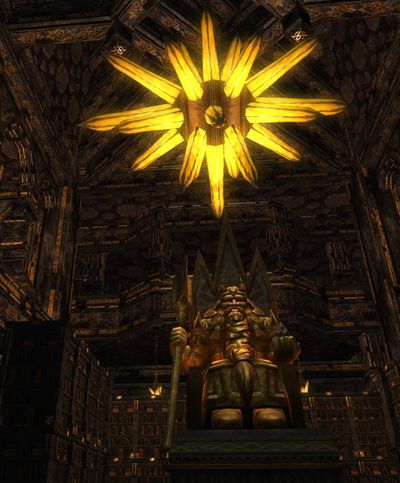 Description
The dwarf-hall is located among the northern mountains of Thrór's Coomb, far to the east of Lhanuch, the Uch-lûth village in Nan Laeglin.
Zudrugund at Nár's Peak is the location of an ancient library. It is tended by dwarves named Nár and Frithgeir. A Ranger by the name of Corunir guards the inside.
Location
Zudrugund is located in eastern Enedwaith on Nár's Peak.

[65.6S, 8.5W]

To get there you must cross a swift flowing stream on log

[66.7S, 8.8W]

, then take the left road at the first fork and work your way up and down a winding road, crossing a waterfall

[66.0S, 8.0W]

and wooden bridge.
Quest involvement
Quests related to this area include:
Epic Quests
Volume III: Book 2: Ride of the Grey Company:
Volume III: Book 3: Echoes of the Dead:
Volume III: Book 4: Rise of Isengard:
Giant Halls Dailies
NPCs