Thrymm Red-beard's Camp
Jump to navigation
Jump to search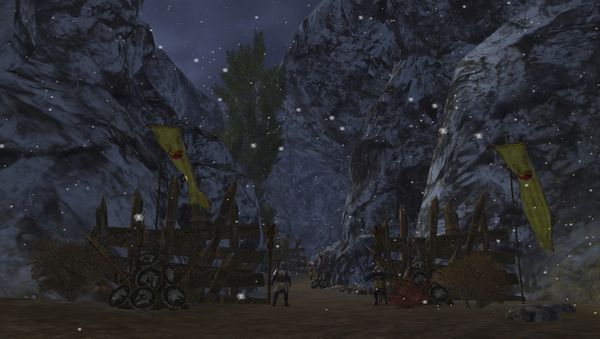 Location
Thrymm Red-beard's Camp is a landmark within the Writhendowns in Wildermore. [33.3S, 58.1W]
A camp of rugged but friendly-looking warriors, with one man standing out from the rest.
Services
Mobs
Wildermore Quests
Only two quests are in this category the vector quests from Harwick to Wildermore.
Once complete the rest of the quests are "sequenced." That is to say, you must complete certain other quests before you will be offered a particular quest. See Wildermore Quests for an overview of the different quest chains.
At the completion all quests in Wildermore is the capstone quest:
Writhendowns Quests