Thikil-gundu (Instance)
Jump to navigation
Jump to search
This page is about the world instance. For the landmark, see Thikil-gundu. For the R.I., see Thikil-gundu (Resource Instance).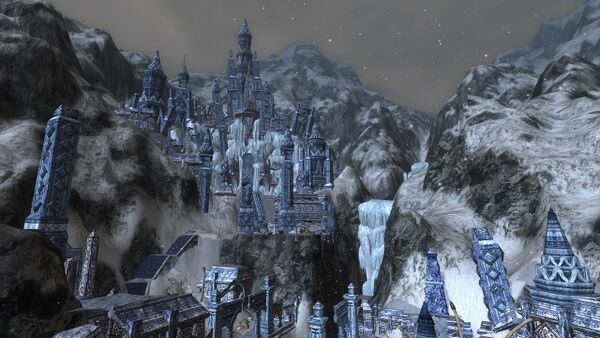 < Small description of Instance >
Travelling
The deed Discovery: Thikil-gundu, the Steel Keep needs to be completed by visiting [38.8N, 54.8W] is required to start this instance.
Once you have discovered the instance, the thing which looks like a Summoning Horn (labeled "To Steel Keep") opposite the entrance to The Keep of Tharrazhâr in Skarháld [35.6N, 46.4W], will allow you directly back into the matching instance (via the Instance Finder).
Difficulty Level
This is a scaled instance, designed for Solo or a Fellowship (6-person) of level 118 and up.
It is available in the Instance Finder.
Estimated completion time is between <30 - 60> minutes.
Quests
Involving:
Deeds
Known deeds for this instance (usually bestowed upon first entrance) include:
Titles
Mobs
These mobs are encountered within this instance:
Instance Overview
Walk-through and Tactics
< Basic walk-through commentary>
Tips
< General tips for all levels >
Challenge
<Describe any challenge mode>
Rewards
Map