The Wind Stones
Jump to navigation
Jump to search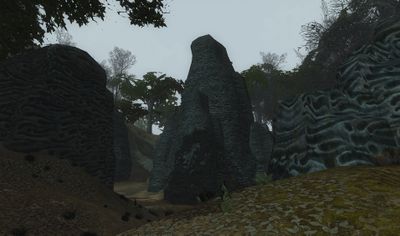 Description
The cave of Halls of Lights is located here.
Location
The Wind Stones is located at the Mirk-eaves in Mirkwood. [16.0S, 59.2W]
Mobs
The following creatures are found within these borders:
Lore
The Wind Stones are impressive in their formation, jutting high from the forest floor, shaped and beaten by the elements. But evil has settled here, and many cruel Wargs prowl about, spoiling the land.