The Savage Dens
Jump to navigation
Jump to search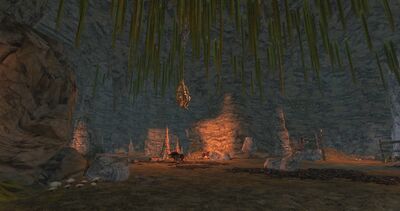 Description
The Savage Dens is a network of caves in the mountains to the West of Nan Curunír. It is inhabited by goblins and wargs.
Note that it is labeled Fang-rider's Warren as you approach the entrance from the outside.

There are three entrances:
This area is excellent for warg hunting if you are working on the Dunland slayer deed: Warg-slayer (Dunland).
Quests
This location is involved with the following quests:
Mobs
The following creatures are found here:
Map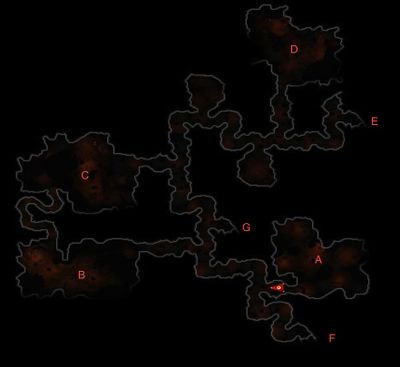 Legend: