The Pothole
Jump to navigation
Jump to search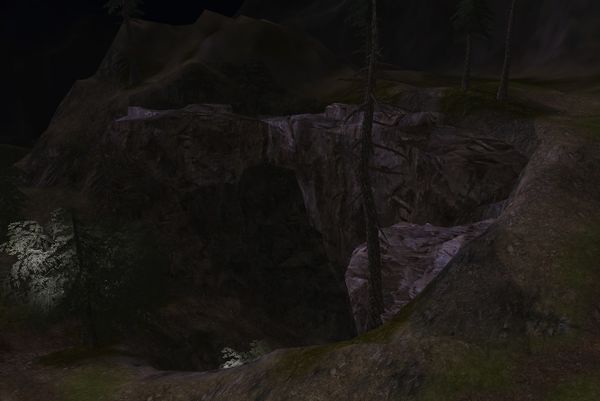 Location
The Pothole is a landmark within Limlight Gorge in the Great River. [27.3S, 71.3W]
Engraved Elf Ruins lie on its edge. [27.0S, 71.2W]
Deeds
The following deeds can be obtained by visiting this location:
Creatures
The following creatures are found within this area:
Lore
This old river pothole remains from time long past when the Limlight's course ran further up the Gorge. It left this oddly smoothed pit behind as it shifted course.
Now, alas, it seems that trolls have taken up residence within its deep shadows.
Gallery