Tâl Caradhras
Jump to navigation
Jump to search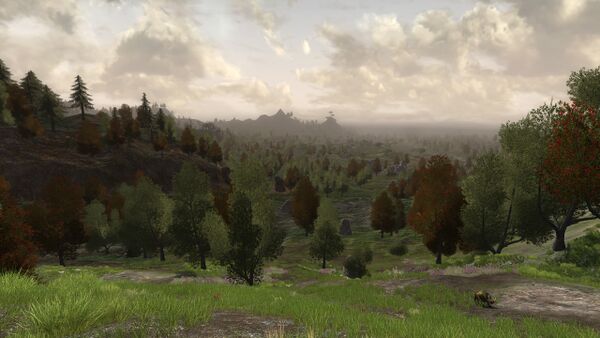 Tâl Caradhras is an area within Eregion in the east central region.
East of the former elven lands of High Hollin and Low Hollin is the unsettled wilderness called Tâl Caradhras (Sindarin, meaning "Foot of the Redhorn"). These lands form the mouth of the valley that leads upward, along the side of the mountain Caradhras, into The Redhorn Pass.
Tâl Caradhras Locations
Locations found within the area of Tâl Caradhras are listed below.
Landmarks
These landmarks are located within Tâl Caradhras:
See Category:Eregion Landmarks for more landmarks nearby.
NPCs
Quests
Involving:
Deeds
Creatures
The following creatures are found within this area:
Maps