Mor-hai Cave
Jump to navigation
Jump to search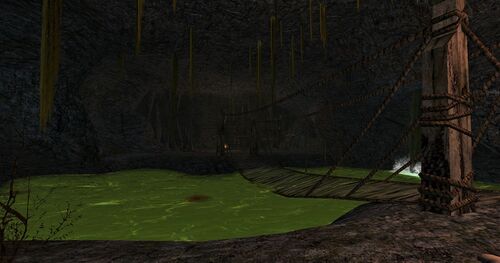 Location
Mor-hai Cave is a public dungeon in the Wailing Hills by the Great River.
The front entrance is behind the Mor-hai Settlement[24.0S, 68.3W]. It can be reached by fighting your way through the Mor-hai Settlement, by a tricky path over the rocks from the north and easily by skirting the hillside from the south-southwest.
The back exit is on a hillside to the northwest of the Mor-hai Settlement [23.2S, 68.6W]. You safely climb down, but probably cannot get into from below.
Deeds
NPCs
Quests
Mobs
Map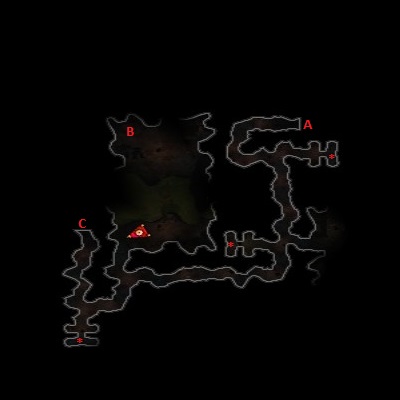 Legend:
A - the front entrance
* - captive
B - Dushatâr
C - the back exit