Khurjezer
Jump to navigation
Jump to search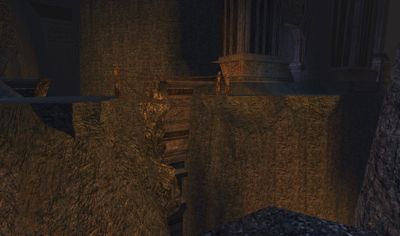 Location
Khurjezer is a rope bridge North and West of the Bridge of Khazad-dûm, at the north-eastern corner of the Second Hall in Nud-melek [7.3S, 100.9W].
Deeds
The following deeds can be advanced by visiting this location:
Lore
Khurjezer appears to be the only remaining bridge across the lesser chasm that has rent the great hall of Nud-melek. This chasm does not appear in the ancient maps of Khazad-dûm, and it is possible that an earthquake ripped it apart in the years shortly before the appearance of Durin's Bane.