Hidhuinen
Jump to navigation
Jump to search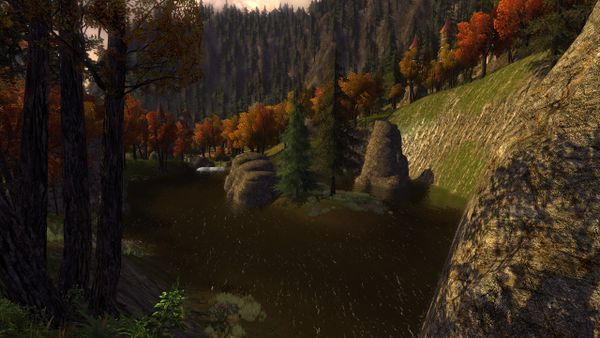 Hidhuinen is a landmark within Rivendell, in the Trollshaws.
Towards the northern hillsides of the valley this lake is formed by ground water bubbling up from the ground, coming from the Misty Mountains, as it empties into the raging river Bruinen. It lies north-east of the Market and south of the road leading north to the Misty Mountains.
A inhabitant of the valley suggests you sit and enjoy the serenity for a while.
Quests
Involving:
NPCs
Quotes
"Be still and listen. You may hear the water speaking of the way things used to be."
"There are many creatures of the wood that come to quench their thirst by the pool."
Gallery