Hîs-urdan
Jump to navigation
Jump to search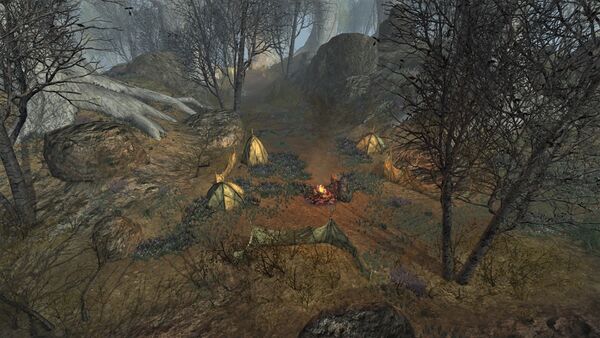 Location
Hîs-urdan is a landmark within Thinglad in the Great River. [23.8S, 61.8W]
This camp is the furthest of two Orc camps that have recently been established in Thinglad. Renfaer seeks to drive the new settlers out.
Deeds
The following deeds can be obtained by visiting this location:
Quests
Involving:
Mobs
The following creatures are found within this area:
Lore
Orcs seem to be everywhere these days, even in the once-peaceful woods of Thinglad, so near to Lórien's edge.