The Protector of Song
Jump to navigation
Jump to search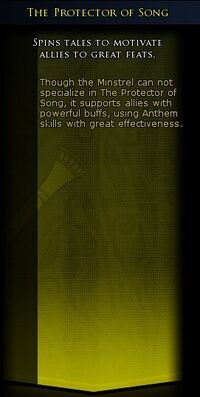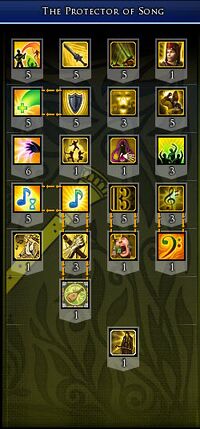 The Protector of Song (Yellow line) is a Minstrel Trait Tree. The other two trait trees of this class are The Watcher of Resolve and the Warrior-Skald.
The Protector of Song
Spins tales to motivate allies to great feats.
Supports allies with powerful buffs, using enhanced Anthem skills with great effectiveness.
Skills Earned:
+5% Outgoing Healing Modifier
+10% Light-type Damage
These skills are acquired by spending trait points in the Protector of Song (yellow) trait tree. You can only obtain the Set skills if you specialize in this tree.