Stormwall
Jump to navigation
Jump to search
This page is about Stormwall, the landmark. For Stormwall the Solo/Duo, Small Fellowship(3) Dungeon, see Stormwall (Instance).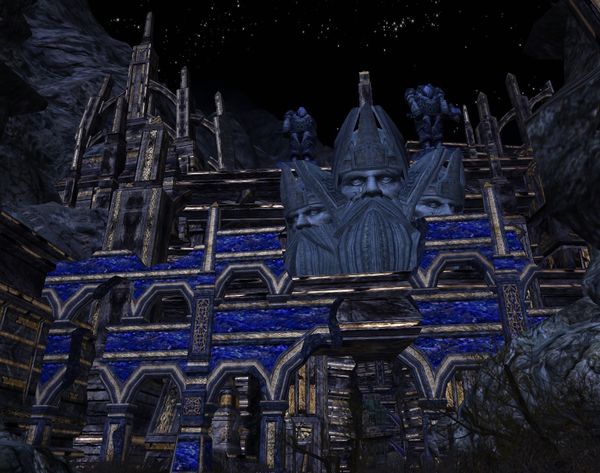 Stormwall is a landmark within Ered Mithrin, in Ered Mithrin and Withered Heath. [38.2N, 43.8W]
Ablâk-khadar, the Stormwall or Stormlind, was a great craft-hall of the dwarven Grey Realm of Grárik, built against the peak of Thrumfall. Its forges were extinguished when the Dragons of the northern wastes beyond the Withered Heath besieged Grárik, and beneath the old halls wind spider-tunnels that stretch all the way to the mines at Glimmerdeep. Within the Caverns of Thrumfall, old dangers yet remain.
Deeds
These deeds can be advanced by visiting Stormwall. (With exploration, defeating creatures, or completing tasks)
Quests
Starting:
Involving:
Creatures
Gallery