Stánbalk, the Stone Wall
Jump to navigation
Jump to search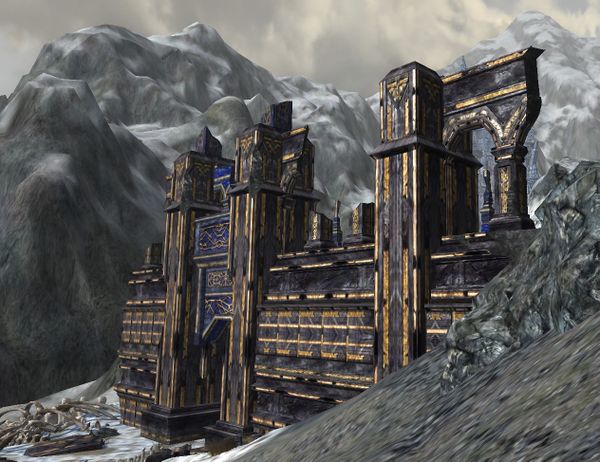 Stánbalk, the Stone Wall is a landmark within Ered Mithrin, in Ered Mithrin and Withered Heath. [35.7N, 52.9W]
This mighty stone wall holds the entrance to Thikil-gundu, the Steel Keep.
Quests
Involving:
Deeds
These deeds can be advanced by visiting Stánbalk . (With exploration, defeating creatures, or completing tasks)
Creatures
These creatures are encountered within Stánbalk :
Lore
Stánbalk was once the greatest defense of Thikil-gundu, before Vethúg Wintermind froze the Steel Keep and made it his lair.